Customers in North Central Iowa Love Our Double Hung Windows
When it comes to double hung windows and installation, our team of experts understand the importance of selecting and installing new windows. Our double hung windows provide extraordinary energy efficiency while being ultra-stylish and trend-forward.
What Makes Double Hung Windows an Effective Choice?
Similar to single hung windows in appearance, double hung windows have two sections that move independently. This gives you the flexibility to open either or both windows to allow in fresh air or to create a vented air exchange.
Not only are double hung windows beautiful to look at and add great style to your home's exterior, but they are also cost effective and provide excellent value for your dollar.
Sometimes referred to as Double Sash Windows, both sections or sashes can safely tilt toward you making them extremely easy to clean and maintain. Yet, when locked into place, they are safe, secure, and keep out the elements.
See what makes the difference with our double hung windows:
Our windows provide superior strength and stand up to extreme wind and weather conditions.
Both top and bottom sashes can tilt forward for easy cleaning.
Our windows feature energy-efficient design that saves you money and keeps your home comfortable year round.
Each window installation includes a custom fit screen allowing you the freedom to open your windows without fear of pests.
We offer a Limited Lifetime Warranty on all our products.
Our windows are made with the finest materials to ensure convenient operation, long-term durability, and industry-leading performance.
Unlike wood, our high-quality vinyl components never chip, peel, crack, or warp. 
We custom fit your new replacement double hung windows.
The sloped sill design ensures that water drains away quickly.
Our double hung windows allow you to maximize your ability to effortlessly air out your home.
Check Out the 3000 Series
Budget-friendly and super durable — our Series 3000 Double Hung Windows are the perfect solution for your home.
Our 3000 Series sash windows feature the durability, style, and effortless maintenance you find in windows with a much higher price point. The Series 3000 window includes fusion-welded frames on each of the sashes and corner joints that not only improve window performance but avoid the loosening joints found in other similarly priced windows. Overall, the Series 3000 window provides an extended product lifespan at a remarkable price.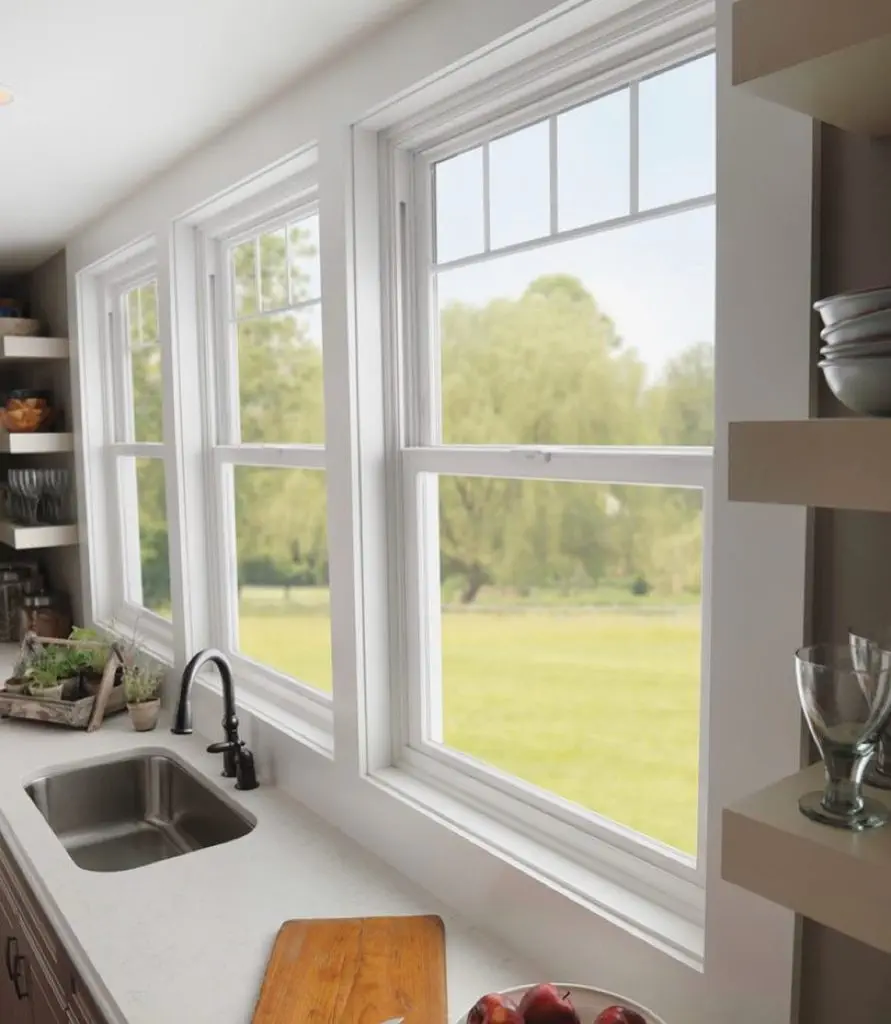 6000 Series — Our Most Popular Choice
With the 6000 Series Double Hung Window, you receive a window with more durable vinyl construction, double-strength glass, and a wider range of customization options.
These are our most popular windows for a reason — they bring the quality and energy efficiency you expect in a custom home window replacement product, while being cost effective and high performing. Keep your home comfortable all winter long with these custom 6000 Series Double Hung Windows.
9000 Series — Unmatched Performance Throughout
When you are looking for the top-of-the-line double hung windows, demand the best! Our 9000 Series Double Hung Windows deliver the highest performance, beauty, and customization options available today.
Choose among options like triple glazing, polyurethane insulating foam, unique locks and latches, and advanced efficiency solutions that save you on energy costs for years to come. Our 9000 Series offers energy-saving features like triple glass, double Low E Coatings, and two chambers filled with inert argon gas. Combined, these features result in the most efficient replacement windows available with an NFRC U-factor rating of .20 when using Energy Miser 2 glass.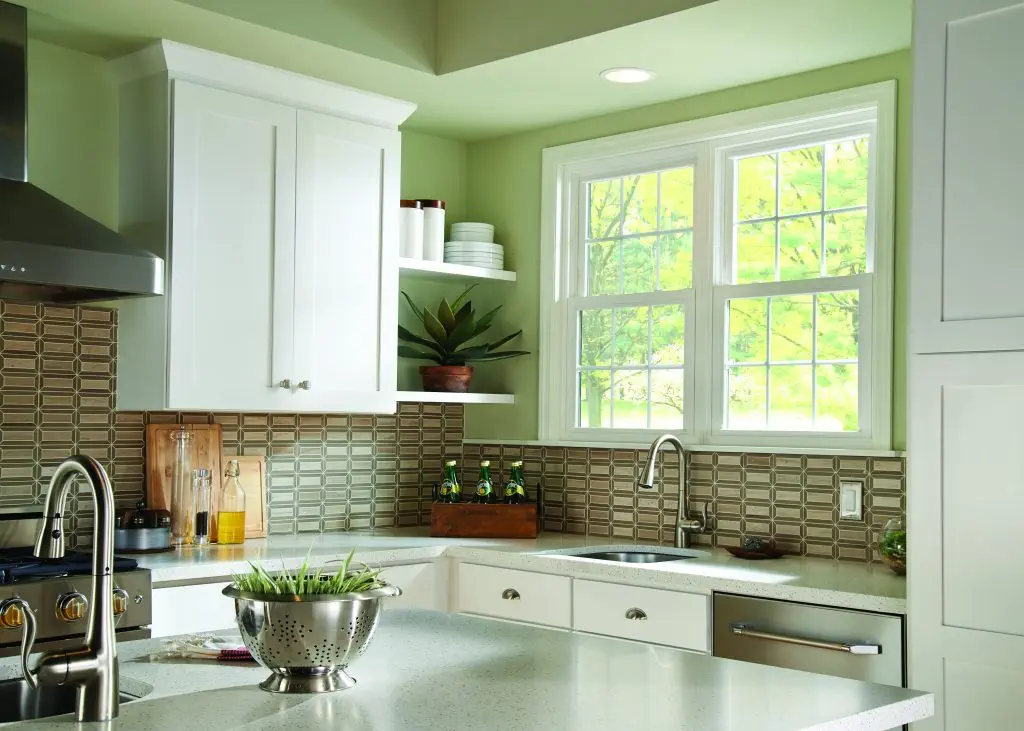 Whether building a new home or replacing your aging windows, The Window Source is here to help.
Contact us for a free, no-obligation estimate.